Here's what working in a hospital in America is like:
Active Shooter Response in a Health-care Setting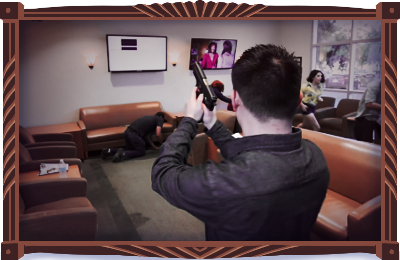 As part of our Workplace Violence Prevention training—and I swear they just gave us a course on this two months ago—we have to (well, not really have to) watch a 20-minute video on the hospital being shot up. Sorry, it's not "shooting massacre" or "mass murder", it's "active shooter event".
I think Ansel will be fine. In June when people were setting off fireworks out of quarantine-boredom his first instinct was to hit the deck. Also he's trained to disarm people. He should be a security guard (our hospital rent-a-cops are mostly obese and out of shape; I don't think any of those guys can do cartwheels, Tolly could probably serve their asses on a platter), but they pay barely over the minimum wage.
I'm the only one in my department who's actually taken the time to watch the whole video and I've been telling everyone about it. Anyway, here it is:
---
ACTIVE SHOOTER RESPONSE
IN A HEALTH-CARE SETTING
---